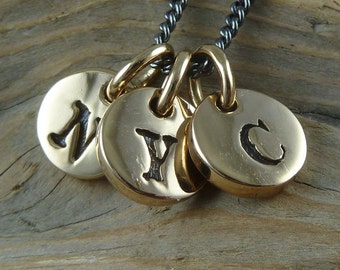 I'm on my way to New York City for a few days!  In additional to all the typical NYC things like shows and shopping (lots of shopping!!), I'm hoping to spot some great street styles for fashion inspiration.  There's no place like New York for urban sophistication.
I'll also be making my annual trip to Mood for fabric.  It started as something I just wanted see, as I'm a huge Project Runway fan.  What I found, though, was 3 floors of amazing fabrics that you just don't find anywhere else.  I can't wait to share that with you!
Initial charm necklace, Etsy.  $40.